To accompany the Keep Christ in Christmas Poster contest for the youth, the Knights of Columbus want to continue spreading the message to "Keep Christ in Christmas" with the adults thus we're offering these items:
Yard Sign - $10.00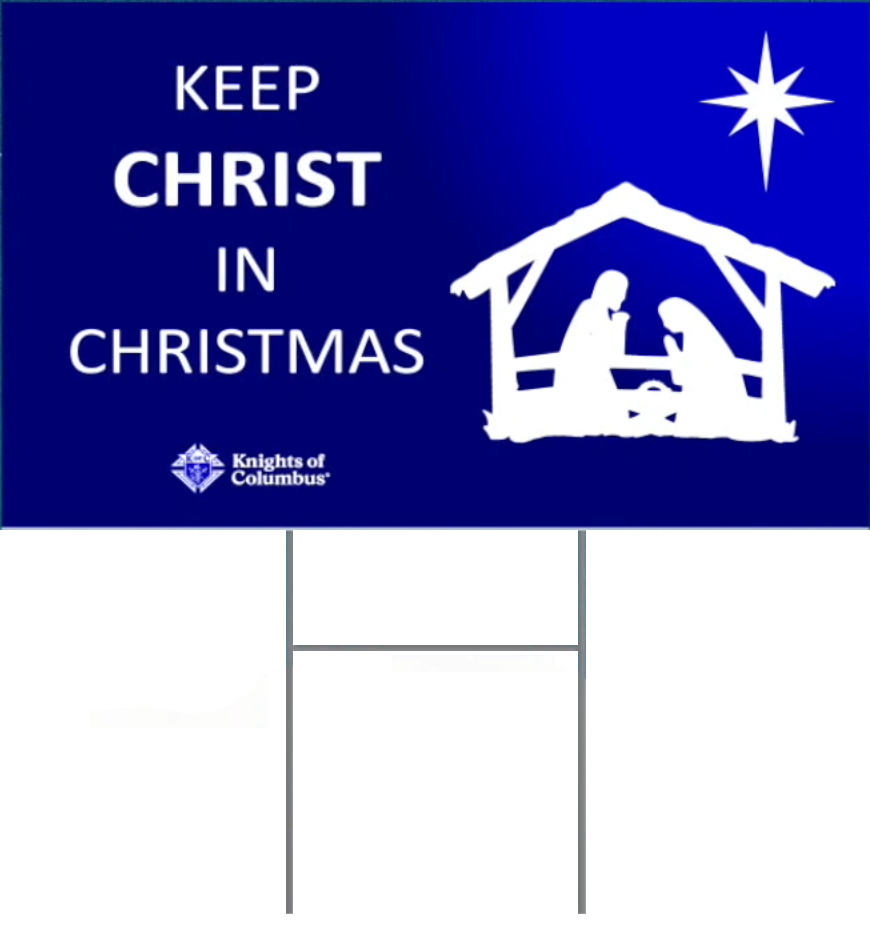 Car Magnet - $5.00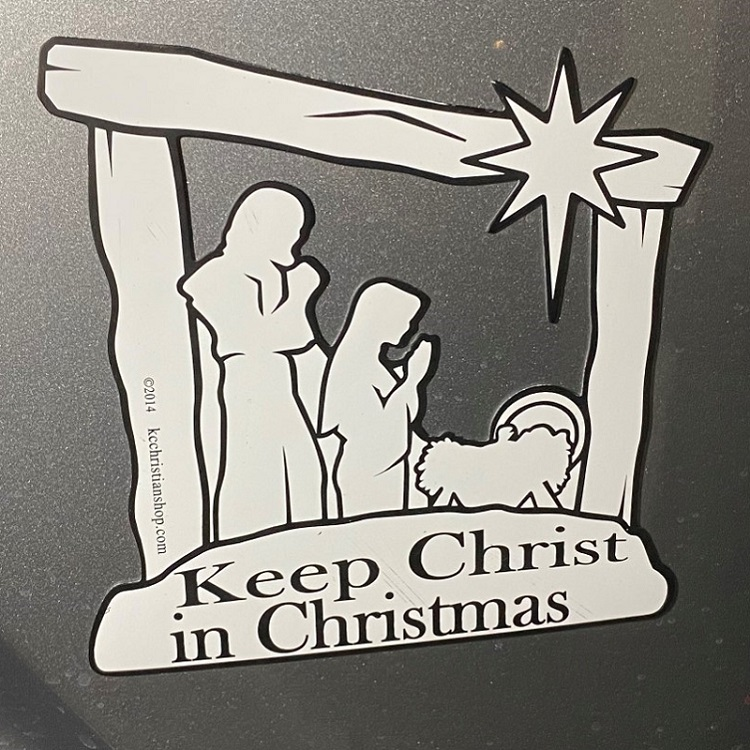 Proceeds will support St. Timothy's Youth Ministry and other charities.
You can purchase these items after each mass during the weekends of 12/4 & 12/5 and 12/11 & 12/12.
Alternatively, you can order the magnet now and we'll ship it to you.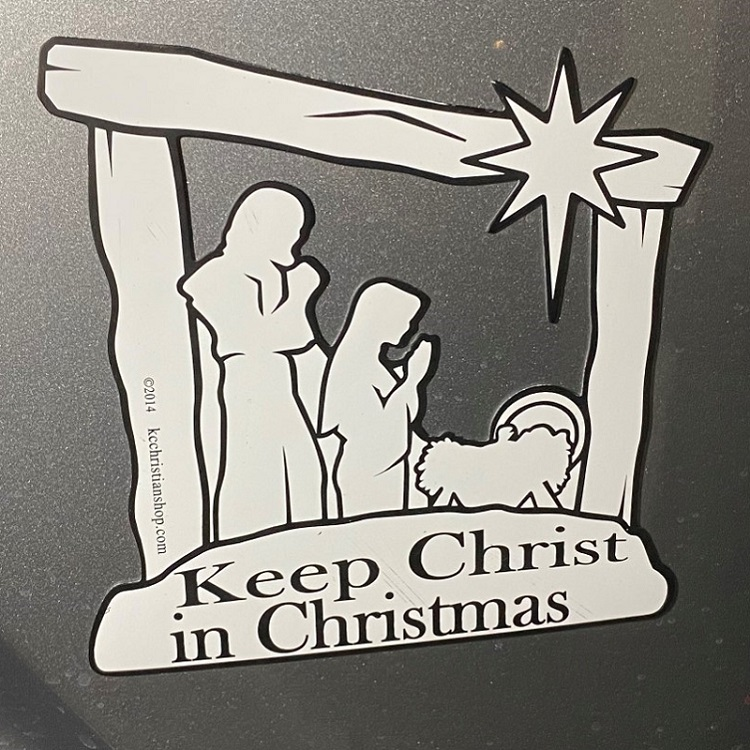 Keep Christ in Christmas Car Magnet
Weather-Safe, 6.5" x 6.5".
$6.99, includes Shipping.
---